Battle of the Bulge In Arkansas
Event Date: February 4-5, 2011 The Event has been Cancelled Due to the Weather
THE EVENT HAS BEEN CANCELLED DUE TO THE WEATHER!!! SORRY. WE MAY RESCHEDULE!
Event Site:
Hot Springs, Arkansas
5 miles north of Downtown Hot Springs, Arkansas.
Event Info:
Vehicle Friendly, Vendors Welcomed!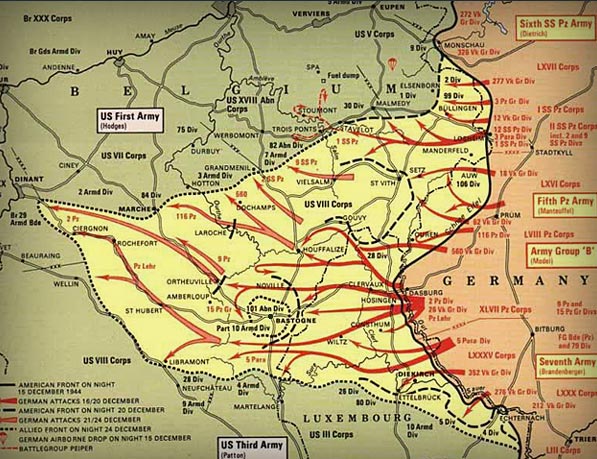 Event Host:
1st Batl. Co. D Royal Ulster Rifles
No3 Commando
Southern World War II Reenactor Assoc.
About the Event:

This is a private tactical battle. We are attempting to re-create the warfare between the Germans and the western Allied forces at the Battle of the Bulge. The battle fee is $10 dollars. We will provide water and restrooms.